Clients come to me to create a fantastic virtual tour for them. Towards the end of the project, some ask a very fundamental and practical question which is "How do we promote our virtual tour?". There are lots of simple and existing ways to promote your virtual tour (online and offline). Let's look at how to market your virtual tour for maximum exposure.
How To Promote & Market Your Virtual Tour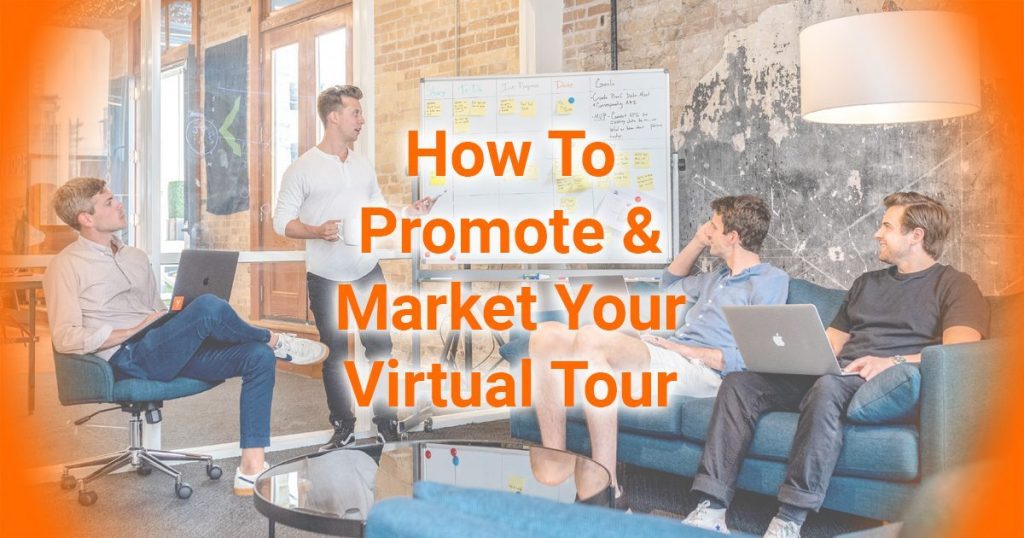 Embed / Link The Virtual Tour On Your Website
The easiest and most obvious way to promote your tour is to showcase your 360 virtual tour on your companies/organisations website. Showcasing the virtual tour can be achieved in many ways. The two most common methods are to have it as a link in the menu or embed your virtual tour someplace on your site. Some companies will make a specific virtual tour page while others will share it in their blog (on more than one occasion). If you have a Google Street View Tour you many people display it on their contact-us page.
Social
One of the best ways to market your virtual tour is to share it online. Does your business have social channels? You can share this on almost any platform including Facebook, LinkedIn, Twitter, Google My Business and More! See below as an example.
You can even share the 360 photos on Facebook in its proper 360 form!
I can also hear you saying "look this is great, but what about Instagram?". Well, we have you covered with Little Planets! A little planet is a 360 photo that is reshaped to look like a tiny planet such as below. They are fun and great on all social channels! Check one out below.
Email Campaigns (EDM)
You have a new and exciting virtual tour and most likely have a growing email database of loyal followers. You can share the virtual tour in an up and coming email blast. Plus if you have an open day, you can reuse it as content every year.
Expos
At the time of writing this blog, there are many ongoing restrictions at the moment. You may not be able to use it now but when restrictions clear. Expos are great at showcasing your virtual tour and helped bring your business into the expo. Having presented at many expos, the one thing you find is that it's tough to promote a physical space such as a hotel or school and truly showcase your facility. With a virtual tour, you can have touch screen tablets, Macs, PCs or even a VR headset and bring your business into the expo. The phrase we like to say at Simply 360 is "With a virtual tour you can bring your space wherever you go".
Print Media
I bet your thinking two things. Firstly "Who uses print media these days" and second, "how can I put my virtual tour into a magazine or pamphlet?". It's simple and achieved in a couple of ways. Firstly you can simply say you have a virtual tour with a link back to your site in the print space. The most effective way is to have a QR code that links to the tour. Android and iPhones now have built-in QR scanners in their default camera app. It's easier than ever to have someone simply see the QR code in a magazine, newspaper, pamphlet or pop-up banner and visit the virtual tour.
Market Your Virtual Tour – The Next Steps
Are you looking to have a virtual tour for your organisation? Contact us today on 02 9674 9090 or fill out the form on this page to take the next steps. We can help advise on how to market your virtual tour to get maximum exposure.
Are you think of having a virtual tour for your company? What other ways do you think to promote your virtual tour do you think we missed? Leave a comment down below and let us know your thoughts 🙂