We can produce a fully interactive, fully immersive 360 virtual tour for you. This allows your clients to be fully immersed in an environment. Wether you want to showcase your property or business we can take you to the next level of interactivity!
A virtual tour allows a client to see and interact with an environment such as a real estate walk through, office tour and so on. This allows them to experience the full scope of the property right in the comfort of their own home.
Our tours are made up of a series of 360° panoramic images, which are combined into an interactive walk-through tour. We shot in 8K+ resolution to maximise quality. Your clients will be able to click on 'hot spots' either on the image or via an interactive floor plan to allow them to move from room to room as if they were actually there.
Give your potential customers an amazing interactive viewing experience with a 360 virtual tour by Simply 360. Our tech is compatible for viewing on computers, tablets, smart phones as well as VR headsets. Contact us today to see how we can work with you.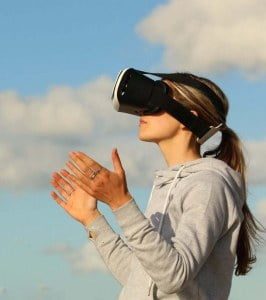 Where can I use a 360 Virtual Tour?
Showcase a Property or Holiday Home
Let customers see inside your business
Retail Store or Shopping Centre
Coffee shop or Restaurant
Hotel or Resort
Entertainment Facility
Sporting Arena
The Possibilities are Endless!
 Benefits of a 360 Virtual Tour with Simply 360
Instant online exposure
Available 24/7
Users can experience in the convenience of their own home
High quality 8K resolution
Ability to add a custom logo base to each image
Add in " hotspot markers" in your tour to further explain perks. features or special offers
Can add custom colours to match your company branding
Excellent online marketing tool
Stay ahead of your competition
Don't delay. Contact Us today and let us start designing your 360 Virtual Tour