Are you looking for something a little different for your next advertising project, corporate event, conference or public engagement idea? Then you have come to the right place. People are always looking for something new, innovative and cutting edge. With our state of the art 8k 360 degree photo and video technology (yes 8k not just 4k) we bring the attention your brand and company needs to stay 3 steps ahead of the competition.
Our 360 8k photo and video technology is cutting edge, so why settle for old 4k technology?! What many people do not realise is that to make a good HD video you need 4k for 360 (as it literally wraps around the screen). So with emerging 4k technology you will need great 8k photo and video technology. With us you are not only getting great photo and video but also future proofing your content. We also have the ability to live stream 360 video in 4k.
Possibilities are Endless…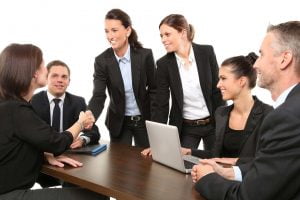 Are you looking to host a corporate product launch, expo stand or gala dinner. Try something different with our 8k 360 photo and video technology.
Give your clients and suppliers the ability to experience your event as though they were really there. Compatible with all smart phones, tablets, mac and PC across social media such as Youtube and Facebook. It gives the ultimate interactive social experience right from the comfort of their home.
Are you looking for a way to attract new and existing clients? Bring them into your showroom, showcase your products as though they were there and present your products in a new and exciting way. 360 advertising is ringing in the past year with engagements of up to 80% over traditional photo and video through online channels such as social media channels and your own website. Get that viral buzz you have been waiting for.
Corporate 360 Photo & Video
We can assist with anything from 360 photo and video shoots with the latest 8k technology. Everything from events, product launches and advertising. Everything can also be branded with your company's brand so the photo and video are truly yours. Our price also includes training on where / how to utilise this technology as well as how to incorporate the media with your existing media channels whether it be directly on your site or social media platforms. We are also available to sit down and come up with 360 concepts and idea to help bring ideas into reality for your brand.
Contact Us today to see how we can bring your next event, ad or project to life in 360. If you are looking for 360 Google Street View to integrate your business with Google Maps further or a showroom layout check us out here.