360 Virtual Tours in Real Estate/ Property
360 VR virtual property tours have emerged as one of the greatest new technologies in the real estate industry. Here at Simply 360, we use the latest 360 VR 8K resolution technology (that's right 8k not 4k) to create innovative and immersive virtual tours for any property. We will help you showcase your property and maximise exposure in the best way possible. All with high quality 8K 360 photo and video. Having personally worked in the real estate industry agents are constantly looking to get that edge over their competition. We have the solution to give you that edge and more.
On average our clients who use 360 photography for their real estate find an average of an increased 87% interest. This is done by giving the potential buyer or renter the ability to view the house as if they were their right in the comfort of their own home. This technology also decreases the amount of people who are not right for the property. They will see if the property is right for them without wasting your time and letting you focus on the people who are genuinely interested. In short, it helps increase relevant people through your property while minimising those parties who are not genuinely interested.
Our Technology
As we use the latest in 3D 360 8K technology it will add value and create an impressive 360 photos of your property. It feels as though you are really in the house experiencing it for yourself. We also offer a 360 video walkthrough where you or your agent can literally walk through the house showcasing the property giving a guided 360 video tour as though the client is right in front of them. This will increase international engagement from buyers and renters who are not able to see the property in person. This can be showcased on any website and other popular video sites like YouTube and Vimeo.
Our technology is compatible with any smartphone, tablet, desktop computer (mac / pc), social media and popular real estate sites so you can share this across all your platforms.
What Makes Us Unique?
We add value to your business in the following ways:
Use the latest in 8K 360 photography and video as our minimum standard
Band the images with your corporate logo so the images are truly yours
We can create a 3D virtual tour walkthrough to impress your clients, potential renters or buyers
We also show you how to integrate the 360 photo and video into your own website, your social media platforms and on a popular website like domain.com.au and realestate.com.au
You will be shown how to maximise this new technology to benefit your real estate business and stand out from the crowd. It's not just about taking some snazzy 360 photos and leaving you to it. We see ourselves as your complete 360 solution provider. For real estate agents, we can also give you your own 360 Virtual Reality headsets for your office. You will not only understand the experience yourself but also use with your clients. Showcase what you can offer them so they sell their property through you.
Did You Know?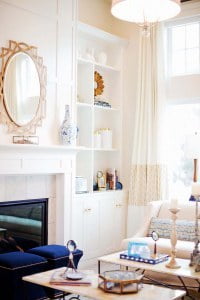 Several studies have compiled statistics on the popularity and effectiveness of 360 virtual tours globally over the past few years. Here are some key facts to consider:
Over 50% of adult Internet users depend on virtual tours for research when looking for a property.
84% of first-time home buyers and 79% of repeat property buyers search for a home online
According to Realtor.com statistics, it is reported that listings with 360 virtual tours receive 87% more views than listings without tours. This includes listing with only still image photography. Also, 54% of buyers who use the site do not look at properties that do not have a 360 virtual tour.
Allow our team to create a fully interactive 360-degree virtual tour for you today. You can use it as a powerful online marketing tool which will not only impress, but give potential clients the ability to 'virtually' inspect a property any time day or night. They will see every angle as if they are right there inside the property. Contact us today to showcase the latest in 360 technology to you so you can be ahead of the curve.
Holiday Homes
Do you have a holiday home? Our 360 photography and videos can help you to showcase your property without having to be present to unlock and open for inspections. Highlight areas of your home to help others plan their holidays with ease and book your home.
Virtual tours can be experienced on any connected device: desktop, notebook, smartphone or tablet. You can also view these tours using a VR headset.
Contact us today to start your 360 real estate journey.